Import Interactions
OBSOLETE

This functionality is obsolete. It is no longer supported or maintained.
Import from Resource
The import is started by manual GUI action. The import is executed in a new thread, as it typically takes minutes or hours to complete. The diagram shows start of the import, one import step and GUI queries regarding import status.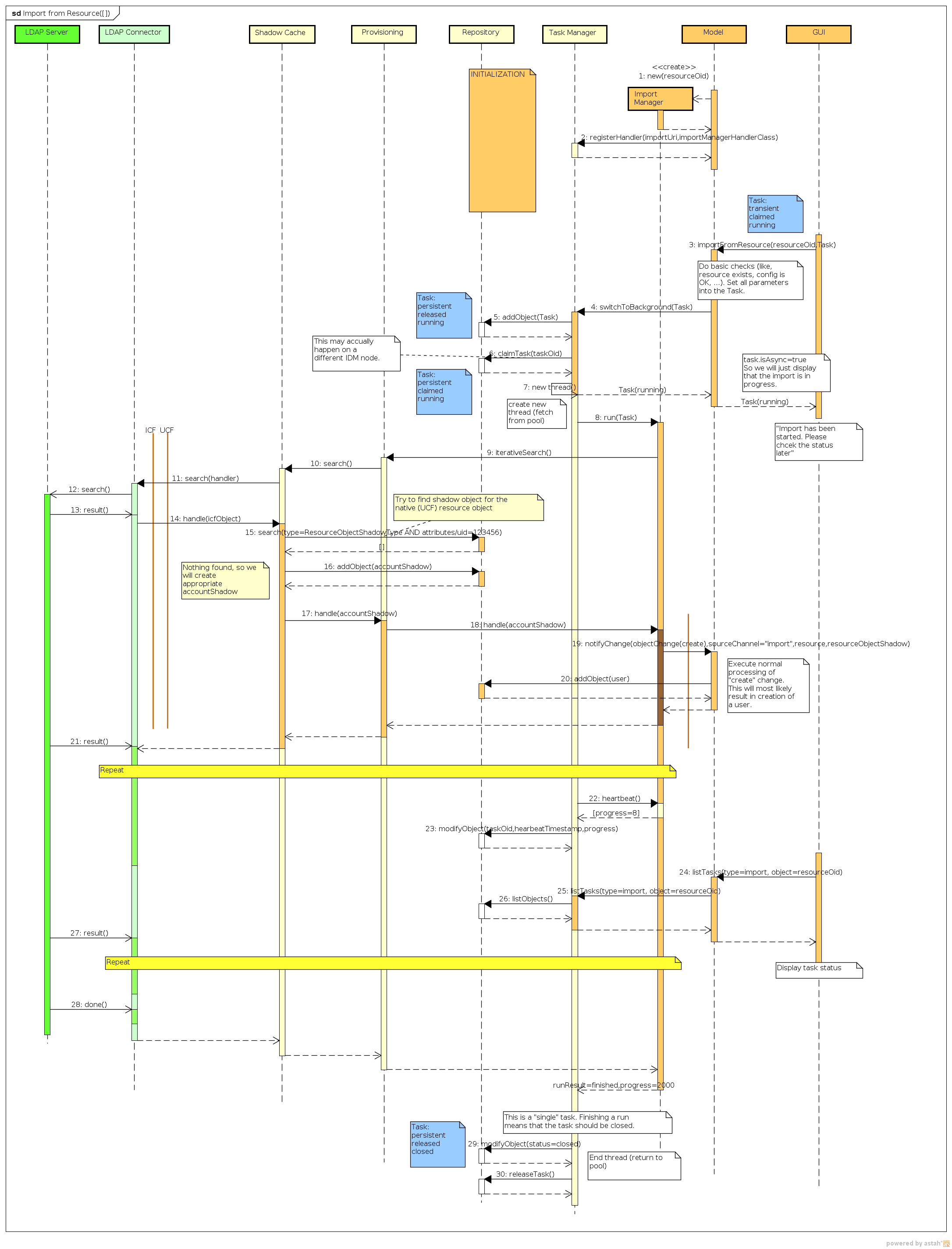 The most recent version of the diagram is in the SVN (may be work in progress).