Provisioning Interactions
OUTDATED

This page is outdated, it contains information that was not updated in a long time. The described functionality may or may not work. Do not rely on information provided on this page.
Add Account
The diagram illustrates a sequence of adding new account initiated from the Model. It shows how the call is sequenced between individual provisioning layers.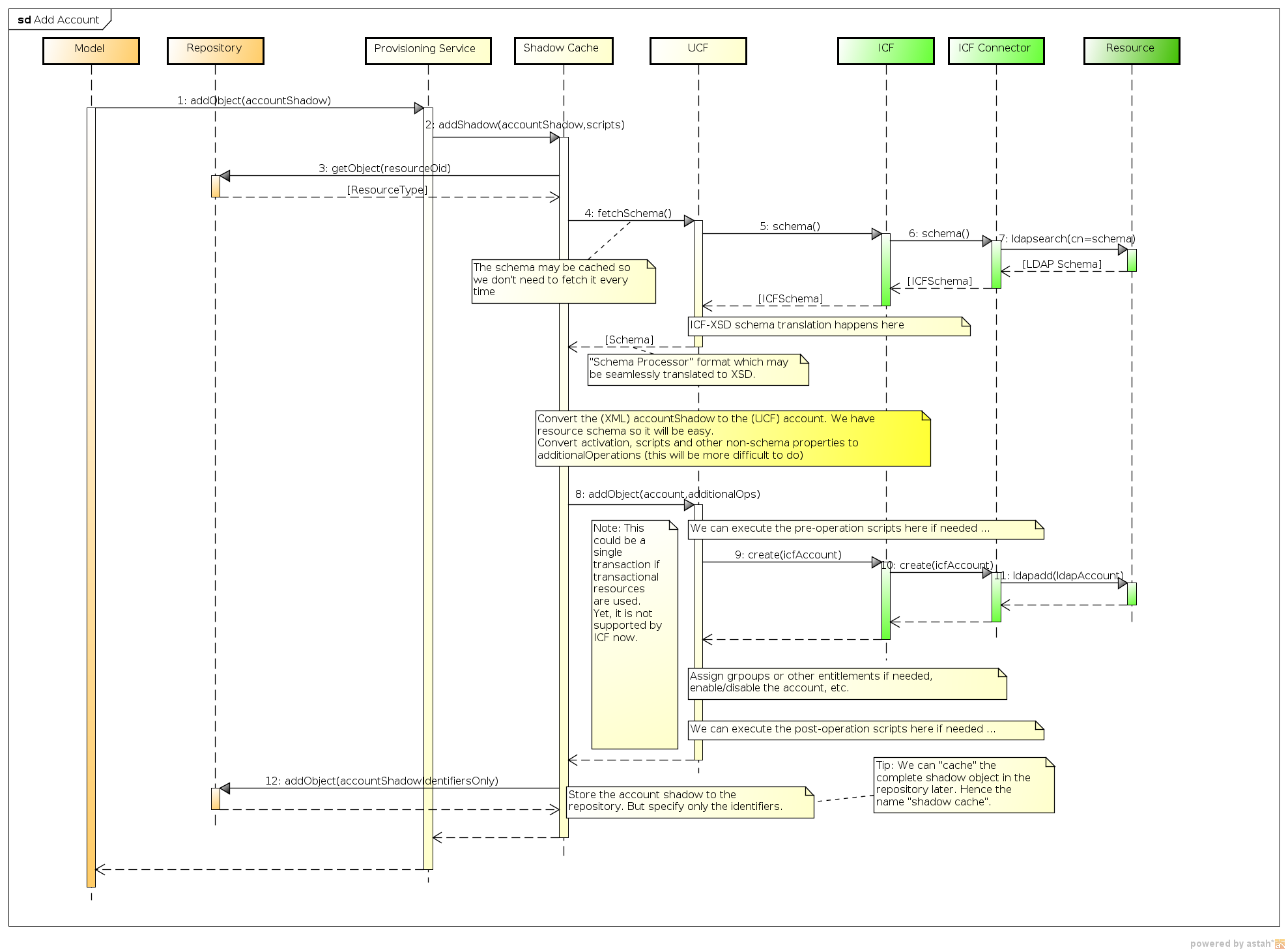 The most recent version of the diagram is in the SVN (may be work in progress).
Synchronization
Import from Resource