Provisioning Interactions
OBSOLETE

This functionality is obsolete. It is no longer supported or maintained.
Add Account
The diagram illustrates a sequence of adding new account initiated from the Model. It shows how the call is sequenced between individual provisioning layers.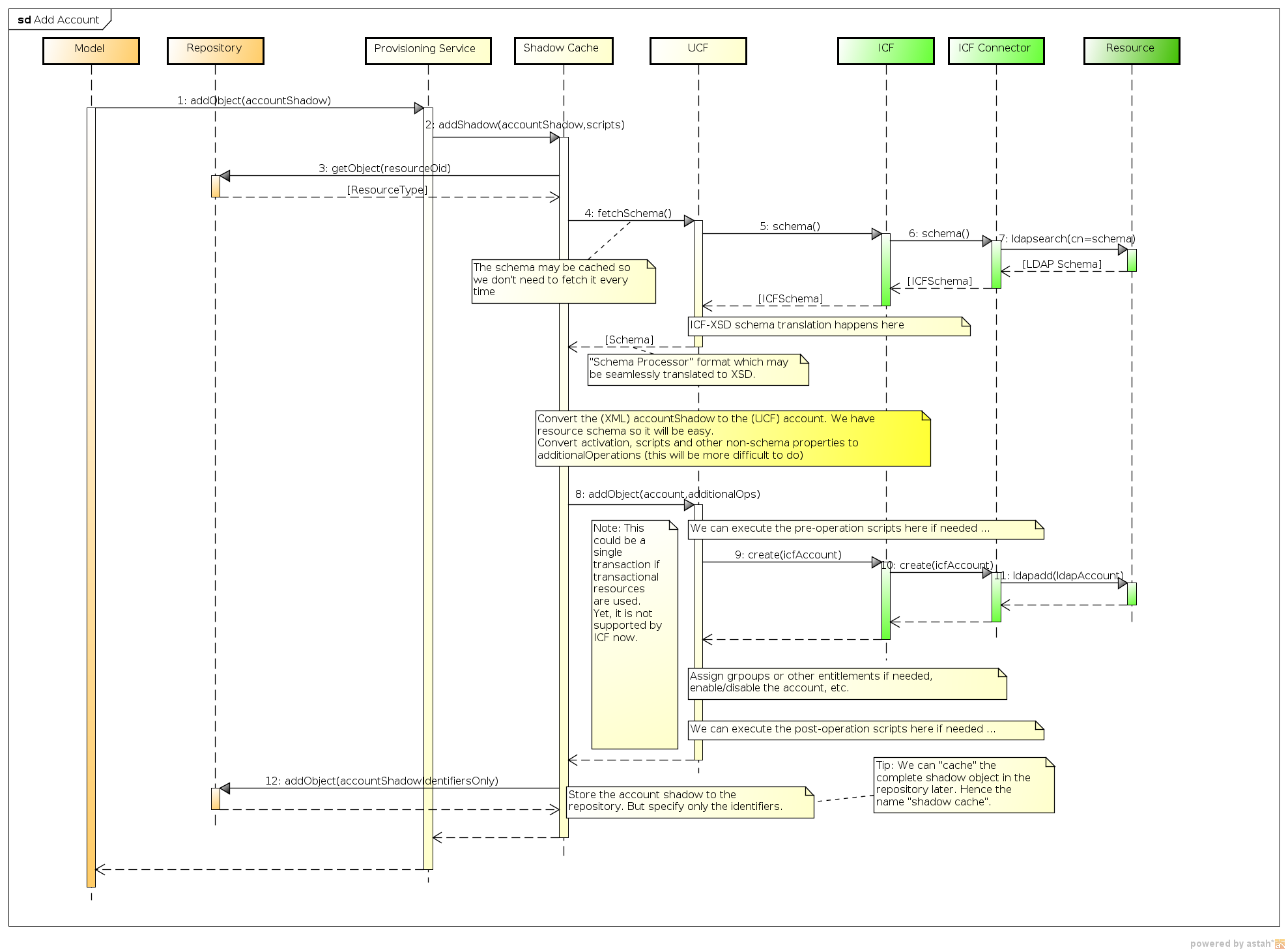 The most recent version of the diagram is in the SVN (may be work in progress).
Synchronization
Import from Resource